Are you looking for a weight loss system with complete support that has helped thousands?
Get Our Weight Loss Program Overview And Learn About: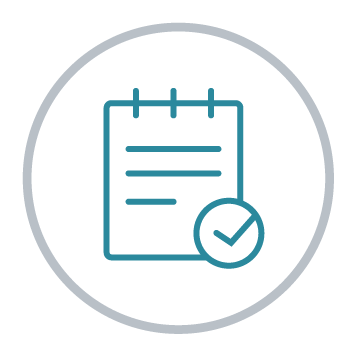 GOAL SETTING FOR YOUR IDEAL, HEALTHY WEIGHT

PERSONALIZED, SCIENCE-BASED NUTRITION ADVICE

HABIT CHANGE COACHING FOR LONG-LASTING RESULTS

FLEXIBLE MEAL PLANS WITHOUT CALORIE COUNTING

1-ON-1 SUPPORT FOR ACCOUNTABILITY AND MOTIVATION

ONLINE SESSIONS, FREQUENCY AND PRICING
Download Program Overview And Get A Free Consult!
What Our Clients Say:
Nav is the best, she's not only knowledgeable but extremely friendly and fun. I've reached my goal of losing 30lbs and couldn't have done it without her. Nav taught me about nutrition and did a meal plan that works for me. She was always available to help and support me when I needed her. Thank you, Nav. – Susan M.
Lisa has been great to work with. My diet and exercise regimen has worked wonders. I feel great and my diet is delicious and varied. I'm back down to the weight I was in my early 20s and I'm confident I can stick with it long-term. – Michael Ramsay
I can not stress enough how happy I have been working with Janelle! Although I have always wanted to improve my overall health and nutrition, when the COVID-19 pandemic began, I fell into really poor eating habits/nutrition and finally decided to invest in my health. With Janelle's thorough knowledge, positivity, and resourcefulness, I have seen serious weight loss results and have made significant strides to a more sustainable and healthier lifestyle. With that being said, for anyone looking to lose weight, or just eat healthier overall, I highly recommend working with Janelle on your journey — she has definitely helped me on mine! -Katherine S.
Working with Nav and the NutriProCan Team has been awesome. I've lost 28lbs so far which I never thought would be possible and am feeling the best I have in years. I have more energy and generally just feel way better. I had really terrible eating habits for years and was a huge emotional eater. I'm also a picky eater and was worried they wouldn't be able to come up with a meal plan for me. But Nav took the challenge on and really changed my perspective and relationship with food. It's not a diet – it's a lifestyle change that feels like therapy for my eating habits and it's done wonders for me. Nav is also super friendly, supportive and encouraging which makes a huge difference! If you're sick of all the crazy fad diets out there like I was and want real sustainable change with a great coach, I 100% recommend NutriProCan 🙂 – Becky
One free 20-minute consult with a dietitian per person.
Services by NutriProCan registered dietitians are covered by many employee health benefits and health spending accounts. Our services are also tax-exempt and deductible. However, our services are not covered by OHIP, MSP or AHCIP.