OUR BEST DEALS ARE BACK! PAY BY SEPT/20/22, AND YOU CAN BOOK WHEN YOU'RE READY!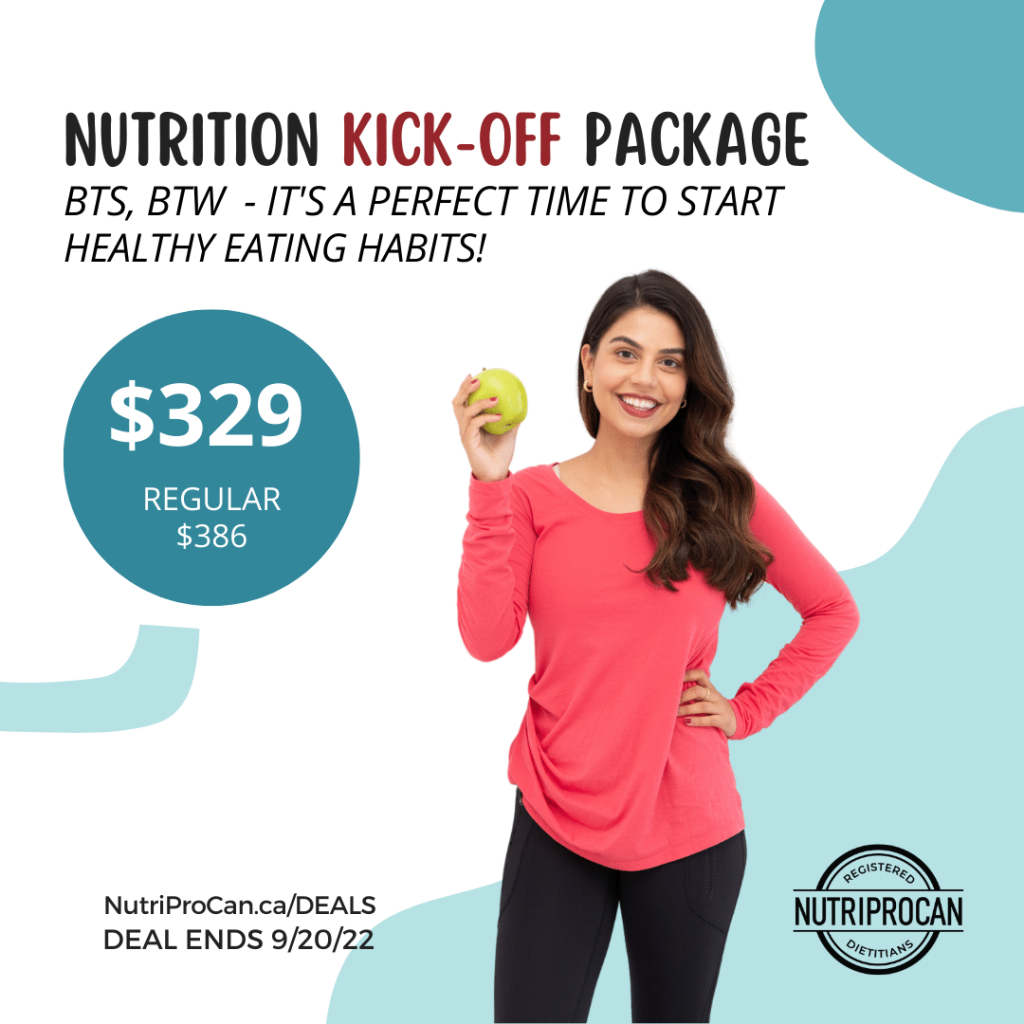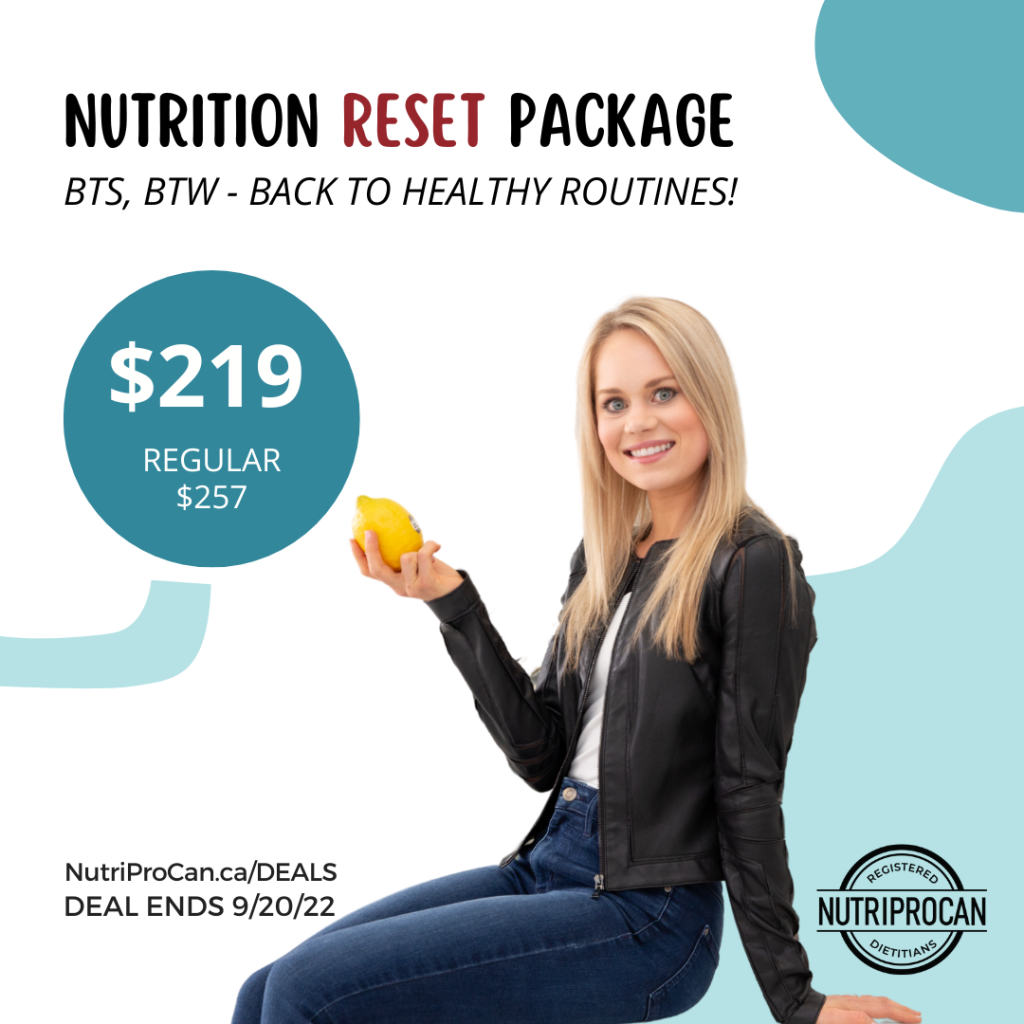 Here's How To Claim Your Deal(s):
All packages must be paid in full by Sept 20, 2022. You can book an appointment for a later date if needed.
Nutrition Kick-Off Packages are for new clients or FOR those who have not had an appointment in over 12 months. Start by booking your Initial Assessment online by Sept 20, 2022. You can also book a free consultation and continue to start a package after you learn how our approach would work for you.
The Reset Package is recommended for clients who have not seen their dietitian in 6-12 months. You can start by booking the first Full Follow-Up Session online (or directly with your RD)
The Check-In Package is for any client and can be added to The Reset or Kick-Off packages for a longer program with guaranteed best prices! Start by booking a Check-In Session online.
CALL 1.877.672.1622, and we are happy to help with any inquiries, purchases or to book for you!
You can also fill out the form on this page, and we will contact you 🙂
Request A Call To Discuss Services
These deals end on September 20, 2022. You can pay now and book later to secure your savings.
Current packages or past purchases are not eligible for these discounts or refunds. You CAN mix and match and purchase multiple deals. These deals cannot be combined with other discounts or preferred pricing through some of our select partners. NutriProCan reserves the right to modify or cancel this promotion at any time without notice. Exclusions, due to vastly different prices and session lengths: Family, Couples, Sports and Disordered Eating counselling sessions.