Eat According To Your Genes
We are all unique. Start eating according to your individual needs! With Nutrigenomix testing your dietitian will help you to answer questions such as: Should I drink less coffee? Is gluten an issue for me? Is a high protein diet effective for me for weight loss?
Nutrigenomix is a non-invasive and secure genetic test that can help to answer these and many more questions that help to personalize your diet for your specific needs.
What's included in all reports?
Nutrient Metabolism
Food Intolerances and Sensitivities
Cardiometabolic Health
Weight Management and Body Composition
Eating Habits
Exercise Physiology, Fitness and Injury Risk
And More!
WHO IS NUTRITION DNA TESTING FOR?
Nutrigenomix testing is for anyone looking to take a closer look at their nutrition needs. This includes those who have tried changing their diet without success, those looking to prevent future disease and promote optimal aging, those who want to take performance to the next level, as well as those who want the latest in science-based health recommendations.
As your genes don't change, you can choose to do Nutrigenomix testing at the start of your services with NutriProCan, or at any time.
70-Panel DNA Test For Health & Fitness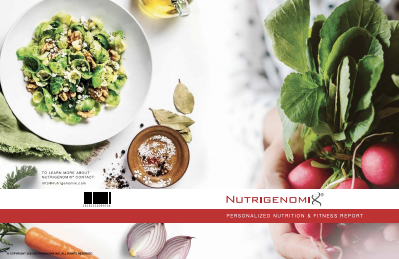 Our genes interact with dietary and lifestyle factors that affect many aspects of our health. What may work for one person, may not be right for you. This test is for anyone looking to optimize their diet and lifestyle, including:
weight loss & change in body composition
increased energy
improved heart and cardio-metabolic health
digestive health and more.
Your best diet for optimal health depends on the specific variants you have for these nutrient-related genes. Understanding your genetic profile and its implications on your unique response to the foods, supplements and beverages you consume will provide you with the tools needed to achieve your health goals.
70-Panel DNA Test For Sports Performance And Injury Prevention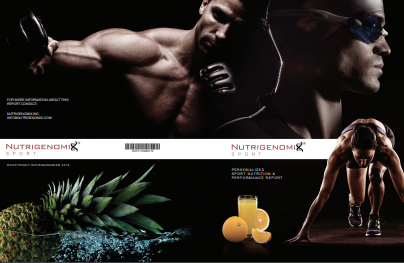 The best approach for you to get ahead of the competition may depend on your genetics.
This report looks at markers that impact nutritional requirements and athletic performance, including:
diet for optimal body composition
response to various nutrients and caffeine
inflammation and antioxidant capacity
predisposition for type of physical activity
nutrition for bone mass
muscle damage, injury risk and prevention.
This information will help your dietitian and coach to give specific recommendations to accelerate training, recovery and performance and can help you unleash your genetic potential.
70-Panel DNA Test For Fertility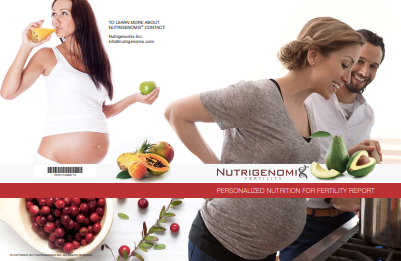 The causes of infertility are often complicated and difficult to identify, but health and lifestyle factors affect the ability of both men and women to reproduce. One of these lifestyle factors is nutrition.
Different versions of a gene can make us respond differently to certain components in food and affect our fertility, including:
best approach for a healthy body weight, which helps to increase fertility
amount of folate required
omega-3 needs for fertility
effect of caffeine on fertility
Understanding your genetic profile will help you make the best dietary and supplementation choices.
70-Panel DNA Test For Health & Wellness – Vegan, Plant-based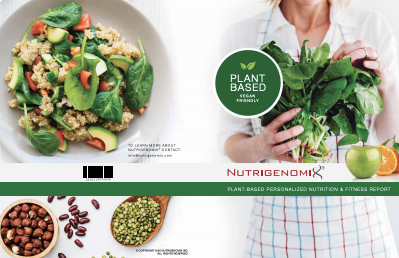 Are you looking to improve your health while eating a plant-based diet? This report is for those looking to improve their health that gives only plant-based recommendations.
Different versions of a gene can make us respond differently to certain components in a plant-based diet and affect our health. These include:
level any type of dietary fat and protein for weight loss & change in body composition
need for vitamin B12, preformed vitamin and omega-3 fats, which can be hard to obtain on a plant-based diet
plant-based needs for heart and cardio-metabolic health and improving digestive health
individual needs for supplements
HOW DOES DNA TESTING WORK?
Your dietitian will take your cheek swab sample to collect your DNA, then send this to the Nutrigenomix, CLIA certified lab. Nutrigenomix and the lab only know your sample as a barcode and none of your personal information is given to the lab. Nutrigenomix uses your first name so that your report is personalized to you. Three to four weeks later, your dietitian will receive your comprehensive personalized report and you will meet with them to review your report and set nutrition, supplement (if needed) and lifestyle goals based upon your specific needs.
Pricing
STAND-ALONE
| | |
| --- | --- |
| Stand-alone test with 1 x 25-min session and 1 x 40-min session | $448.00 |
ADD-ON
| | |
| --- | --- |
| With other services, 1 x 40-min session | $398.00 |
| Upgrade from 45-panel report to 70 | $179.00 |
| | |
The upgrade is for clients who have previously received a 45-panel report. The cost of the upgrade includes an updated report and a session with a dietitian to review your new, personalized information and recommendations.The report will be created based on your previous sample and a new test is not required.
Nutrigenomix® is a registered trademark of Nutrigenomix Inc. and it is used with permission by NutriProCan, an authorized testing provider. To learn more, please visit: https://www.nutrigenomix.com/about-us