Request a Free Call With A Dietitian
You will be contacted to schedule a complimentary 15-minute consult with a dietitian. During the call, you can ask about the role of nutrition with your health goal or concern. What are you going to ask? This call can also be used to receive a supplement recommendation.
After the free 15-minute consultation, fees apply, and many employee health benefits cover services by registered dietitians. Our services are also tax-deductible and exempt.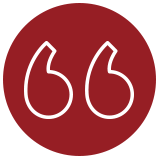 Customer Testimonials and Reviews
I have always had a very unhealthy relationship with food that I've never been able to break. Bissan helped me develop healthy habits. Now I prefer them over my old eating and exercising habits, Bissan has been non-judgemental throughout, which made feel really comfortable. She is so encouraging and just overall amazing! I'm pretty happy with my current meal plan, I'm seeing results as I go.
Nourhan E.
I originally went to see Nav for health reasons and loosing weight has been a bonus. She taught me to understand that this is a lifestyle change and not a diet. I've lost 22lbs and my health has improved greatly. I will never go back to how I used to eat. I would definitely recommend Nav's services to anyone who wants to improve their overall health and loose weight.
Gini Bhatia
Really enjoyed my time with Molly at this clinic. She was very understanding and helped me through the whole process of creating a healthy eating framework. I now have a much better relationship with food and a variety of healthy meals that I can choose from to ensure I reach my needs. I highly recommend this place especially if you are struggling with weight, or find yourself constantly reaching for the wrong foods.
Stephen Mulvihill
AMAZING team! Nav is awesome. She is patient, knowledgeable and so understanding!! If you are looking for results.. contact NutriProCan!
Lisa Gulli
NutriProCan is an amazing dietitian! I reached out to them last summer because I hit a plateau. No matter how much I exercised, I wasn't seeing much progress. I considered myself a healthy eater and I was constantly reading or watching different things online trying find the right combination. There's so much contradictory information and sorting through it all alone can be maddening. One meeting with Nav changed everything. She helped me immediately put structure and understanding in my nutrition plan, and most importantly we figured out what works best for me. I started seeing immediate results. We meet once every month or two – whether in person or remotely – and she's always responsive if I have any questions in between. Nutrition is an integral part of any fitness goal and anyone at any part of their journey would benefit from working with a registered dietitian. NutriProCan is highly recommended! Tarek Elgammal, May 2020 via Google
Tarek Elgammal
I started working with Nav just after the new year and have continued on through the COVID 19 stress. I cannot thank her enough for her insights, teaching me new ways to think about food and for making it simple. It is also great that she's a wonderful person and REAL! During the whole COVID 19 situation we have been doing virtual meetings and it's worked really well – I have not been this fit/lean since high school (which was a while back) – thanks Nav! Lisa M, May 2020 via Google
Lisa M.
Limit: One complimentary consult per person.