Who is The Couples Nutrition Program For?
This program is for couples who are teaming up to motivate and hold each other accountable on a journey to healthy eating habits.
A 'couple' can be any two people who live together or eat most of their meals together and who have similar goals, such as healthy weight loss.
P.S. Our couples program is more affordable per session vs. our Weight Loss Program for individuals.
Couples who cook together….achieve their health & fitness goals together!

Menu and meal planning + grocery shopping lists.
Eating out, at work, during vacations and travel without compromising healthy eating goals.

Behaviour change coaching and support to help overcome barriers: emotional eating, environmental influences, cravings, and learned behaviours.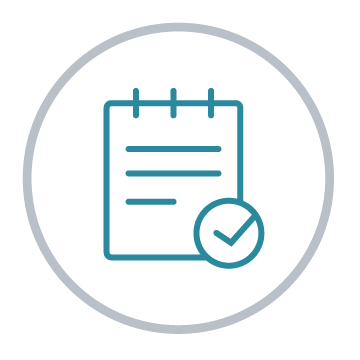 Nutrition education: label reading, personalized and science-based advice to support individual fitness goals or health concerns.
Download A Program Overview:
Client Feedback:
We have been consulting with Nishaat for a few months now. She has truly been a life-saver for my husband who has been suffering from a digestive health issue for quite some time. He was getting exasperated with all of the food that he could not eat. Nishaat carefully and expertly outlined how to systematically figure out what foods can be tolerated as well as nutritious and that support overall health. Nishaat is articulate, caring, detailed, follows up with notes efficiently and engages the client so that the process becomes a team effort. It takes time to sort out issues that have been persisting for so long but now my husband is feeling positive about many food choices and is understanding what was causing the trouble. We thank Nishaat for her expertise and her persistence with every last detail. We highly recommend Nishaat and suggest that if you have similar issues that you take the leap and let her help you too. Knowledge is very powerful especially when presented by someone with experience and such confidence. Thank you Nishaat for all that you do! – Jake and Anne Marie Hammer. October 2021 via Google
My wife and I have been gaining weight gradually in the last 10 years. During the pandemic, we decided that it was the right time to start looking for help and join a nutrition program where we could lose weight as a couple. My wife found NutriProCan and joined their "Couples' Weight Loss Program," and then we met Navreeti (Nav) Sharma. What a great program!!! After 6 months, we lost about 74 pounds in total. I lost 46 pounds, and my wife 28. It was a very rewarding achievement for both of us. Thanks to Nav, she made it look easy on us. During the program, Nav was very supportive and always guided us when needed, clarifying questions and teaching us how to change our eating habits to make them a new lifestyle. We now feel very healthy and energetic. We are confident that our new weight will last for many years to come since we now know how to eat healthier, even without sacrificing some food that we like the most. With no doubt, my wife and I recommend NutriProCan to anyone who might be in need to lose weight. The program is excellent and success is almost guaranteed. Our family doctor was so glad to see our progress. Our blood sugar levels have dropped since and we feel much healthier. Nav did a fantastic job assessing our needs and offered different food choices. – Efrain and Nathaly
Services by NutriProCan registered dietitians are covered by many employee health benefits and health spending accounts. Our services are also tax-exempt and deductible. However, our services are not covered by OHIP, MSP or AHCIP.