Looking to keep up with the latest and greatest health trends and products on the market? We are here to help!
Here are a few of our favorite things on the market right now (and just in time for the Holiday Season!):
Nutrigenomix Fertility: Roughly 1 in 6 Canadian couples experience infertility. There is a strong tie between health, nutrition and fertility and we work with individuals and couples to promote optional fertility.
Nutrigenomix testing allows us to give personalized nutrition recommendations based on one's unique genetic profile. They recently released the Fertility panel, which looks at 45 nutrition and lifestyle related genetic markers and tailors recommendations to men and women who are trying to conceive.
We offer Nutrigenomix Health, Sport and now Fertility testing in office. Check out more at www.NutriProCan.ca and www.Nutrigenomix.com
Genestra HMF IBS Relief Probiotic: Along with following a low FODMAP diet for IBS (Irritable Bowel Syndrome), we often use this unique probiotic and our clients have experienced amazing results. Going from experiencing IBS symptoms daily to rarely (or never!), our clients are loving the results of taking this probiotic. Yes, it costs more than other probiotics on the shelf, but it well worth having a happy and healthy digestive system.
Do you suffer from IBS? We can help! Contact us at [email protected]
Explore Cuisine Bean Pasta: Low net carb, high fibre, high protein, gluten-free and amazing taste… this pasta has it all! We are loving the Edamame & Mung Bean Fettucini, which has a texture similar to the real stuff! Since it has a full serving of protein per serving, just add veggies and your favorite spices et voila, lunch or dinner ready in 15 minutes. The website also has some great recipes.
What are your favorite pasta alternative recipes? Let us know!
#healthtrends #fertility #nutrigenomics #Nutrigenomix #beanpasta #weightloss #nutriprocan #fodmap #IBS #guthealth #genestra #holidays2017 #healthypresent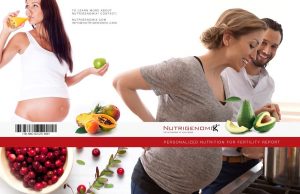 References:
https://www.canada.ca/en/public-health/services/fertility/fertility.html