Trick-or-treat!
Who's looking for some fun recipes? This Halloween may be different but this means more room to try 5 fun-filled spooky recipes! Tag us on Instagram and let us know how they went using the hashtag #HalloweenAtHome.
MONSTER BURGERS FOR THOSE WHO GET HUNGRY AT NIGHT…
If you are looking for a fun way to transform your regular burgers into scary BOO-rgers, try this Monster burger recipe here. Tips: Go with homemade turkey patties and choose whole-grain buns to add more protein and fiber. You can also pin green olives at the top with a toothpick for eyes!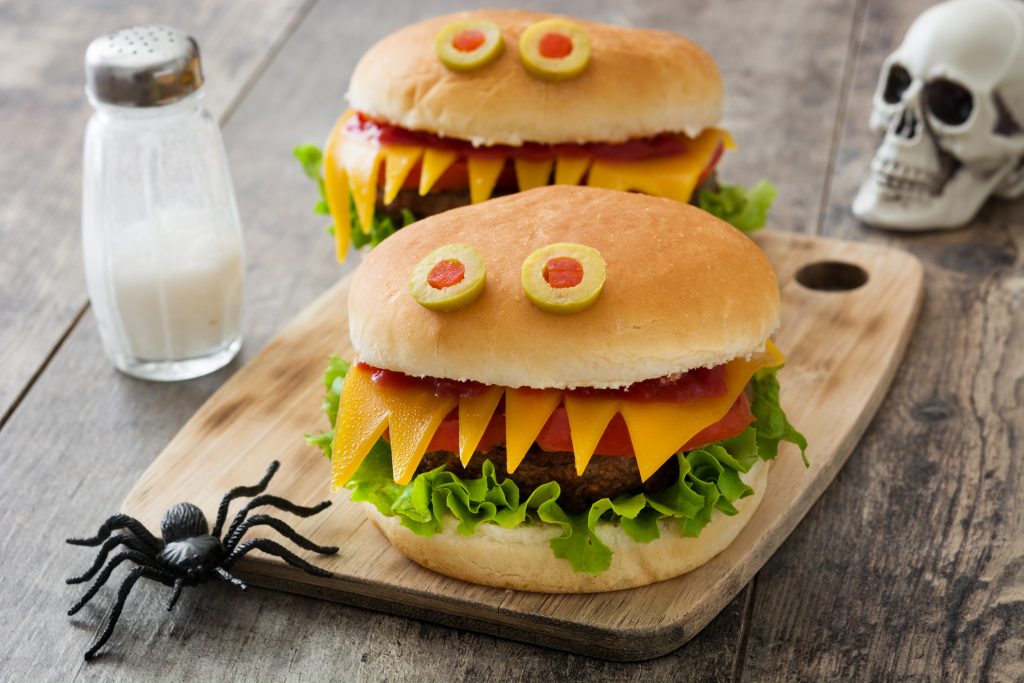 HOT DOG MUMMIES
…These cute treats transform any hotdogs into mini mummies (no toilet paper needed!). Although hot dogs contain sodium and nitrates, a recommendation by one of our team members, Nav, is to choose Schneiders Country Naturals Wiener. Suggested recipe: https://www.thespruceeats.com/mummy-halloween-hot-dog-recipe-2098144 To learn more about reading the nutrition facts table, visit Unlockfood.ca.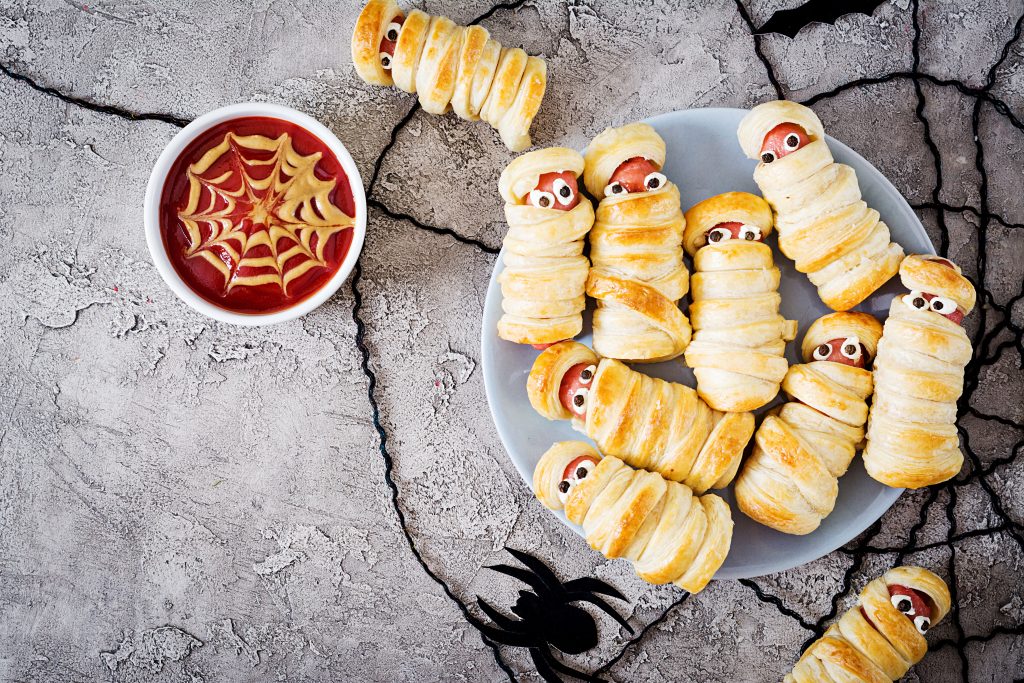 JACK O' LANTERN PEPPERS
This is a great and easy recipe to get everyone involved in the kitchen. For added fibre and protein, you can make your own dip like this homemade hummus or a creamy greek yogurt-based option like the one here! Here's how to carve a pepper (and an alternative bonus recipe): https://www.delish.com/cooking/recipe-ideas/recipes/a49656/jack-o-lantern-stuffed-peppers-recipe/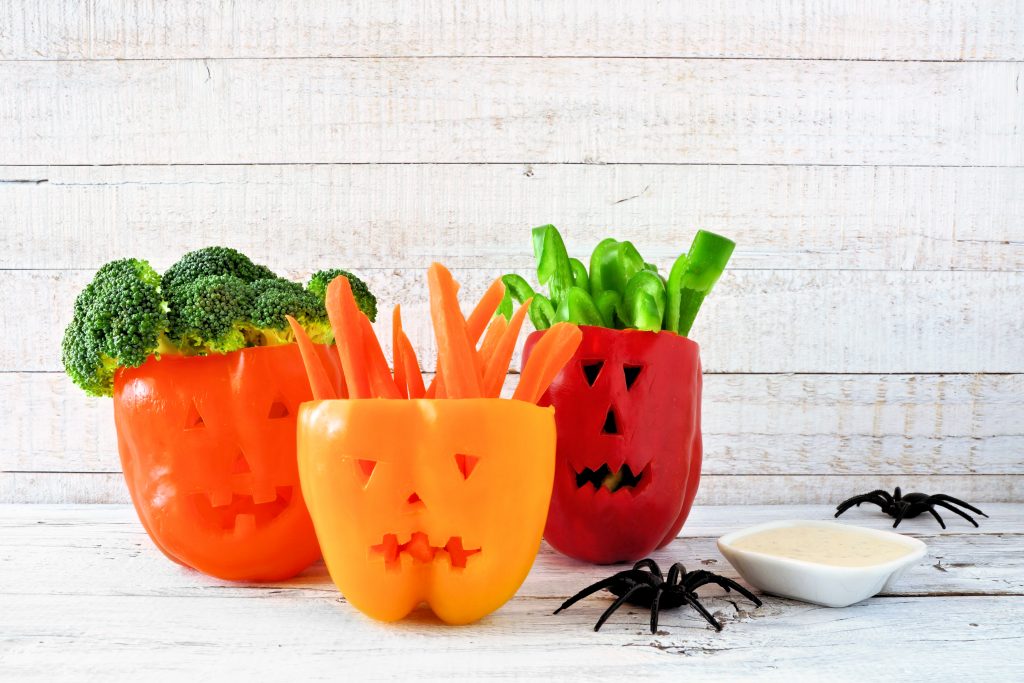 FRUITY FINGER FOODS
…. If you have bananas, clementines or apples in the house, why not get creative with the different fruit figures you can make? To increase antioxidant content, use dark chocolate with a minimum of 70% cocoa for your decorations! More great ideas in this blog post.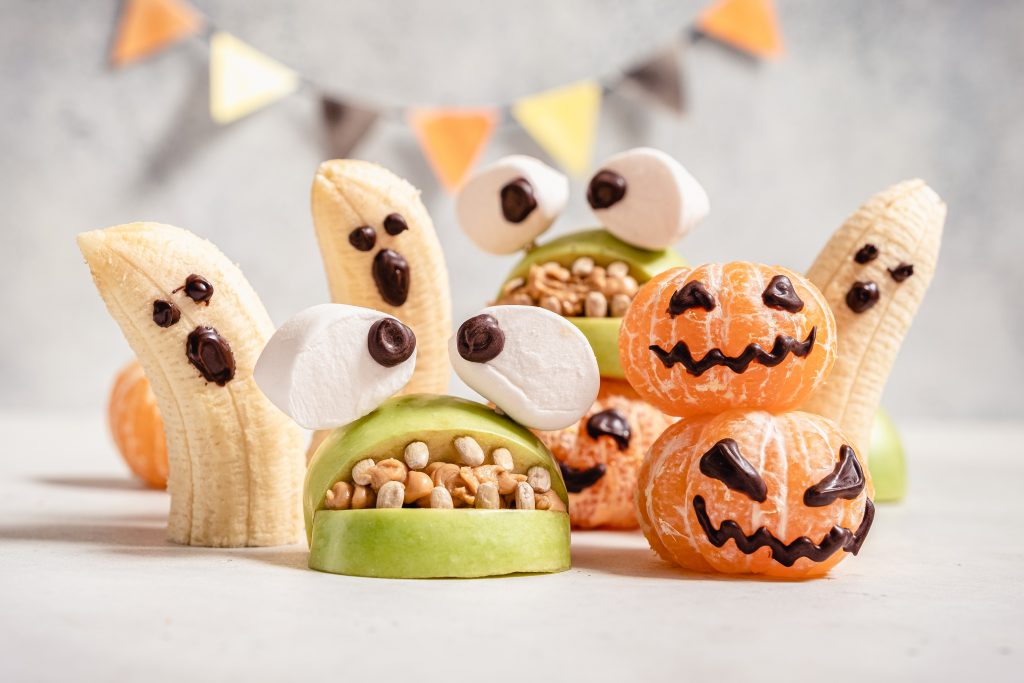 THE FRANKENSTEIN FACE!
Take your avocado toast game to a whole new level with this savoury treat. Not only are avocados a good source of healthy fats but they also make a great base for fun Frankenstein faces! Check out the different toppings suggested here: Frankenstein Avocado toast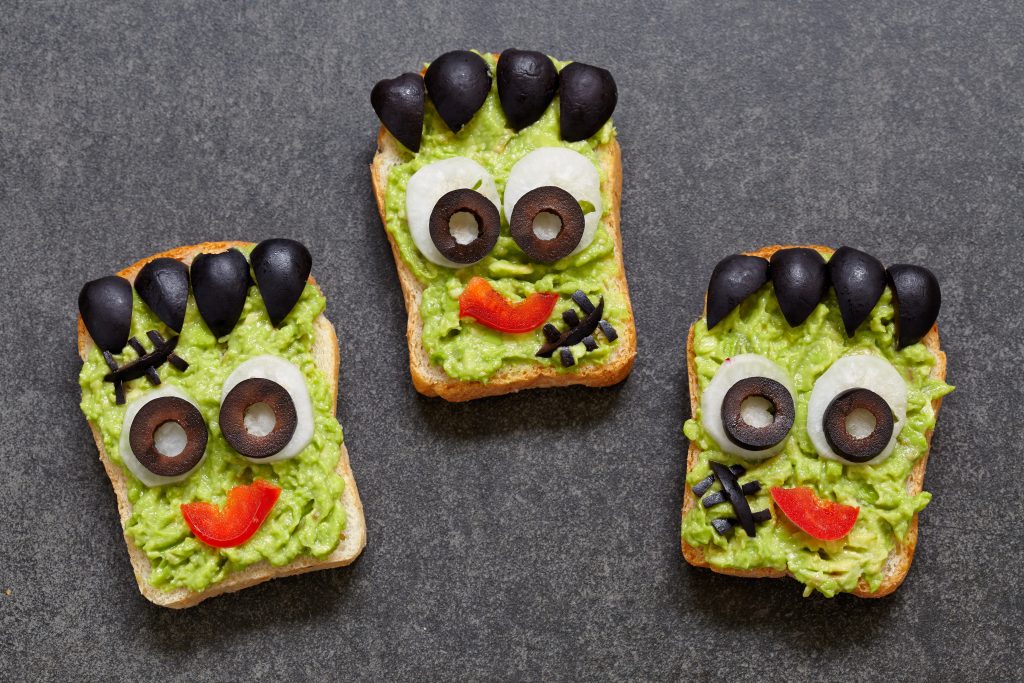 Remember to wash your hands and do not lick your fingers! Have a happy and safe Halloween!