Written By: Nav Sharma, RD
Have you gained some weight and are hoping to do a juice cleanse to get back on track? Call it a cleanse, a detox or a diet, over the years, juicing has become a popular option for people who are trying to lose weight quickly. There are also some claims that juicing may have other health benefits BUT is juicing really a healthy, sustainable way to lose weight and are these health claims true?
Keep reading to find out:
What Juicing Is And How It Works.
The Benefits Of Juicing.
The Risks Of Juicing.
If Juicing Helps With Healthy Weight Loss.
How To Incorporate Juicing In A Healthy Way.
What Is Juicing And How Does It Work?
Juicing involves extracting and drinking juices made of fresh fruits and/or vegetables (without any pulp or seeds) for a set amount of time. Some juice diets require strictly consuming juice and staying away from other foods. This type of juicing is considered to be extreme and is only meant to last a short period of time. Other juice diets involve eating certain solid foods along with juicing and can be recommended for a longer time. Generally, calorie intake on any type of juice diet is often low with many restrictions.
Drinking juice several times a day sounds pretty easy, right?! While the end result of feeling lighter is what keeps people going, the actual process may be hard because of how hungry one can feel from all the restrictions that come along with juicing.
Some popular juice diets include the celery juice diet, beet juice diet, green veggie juice diet, carrot juice diet, etc…
The Benefits Of Juicing
Since juices made of fruits and/or vegetables contain most of the vitamins, minerals and antioxidants of the whole versions of the same fruits and/or vegetables, many people claim that juicing can reduce your risk of cancer, boost your immune system, act as a detox to remove toxins from your body, help with digestion, improve your skin, and, of course, trigger weight loss. Some also believe that juicing can be better than eating whole fruits and vegetables because juicing can help your body absorb nutrients more efficiently by giving your gut a rest from digesting fibre since most of the fibre has been removed during extraction.
However…
The truth is that there is no scientific evidence that juicing is healthier than eating whole fruits and vegetables. There is, however, plenty of evidence supporting whole fruit and vegetable consumption with reduced risk of disease due to high levels of antioxidants and fibre and very limited evidence linking juicing to reduced risk of cancer, Alzheimer's and heart disease.
But…
If you don't like eating whole fruits and/or vegetables (which some people don't!), juicing may be a convenient way to add them to your day to increase your nutrition or to try fruits and vegetables you might not ordinarily eat. Some nutrients levels that can be improved by supplementing your current intake with juicing both fresh fruits and vegetables together are beta carotene, vitamin C, vitamin E, selenium and folate.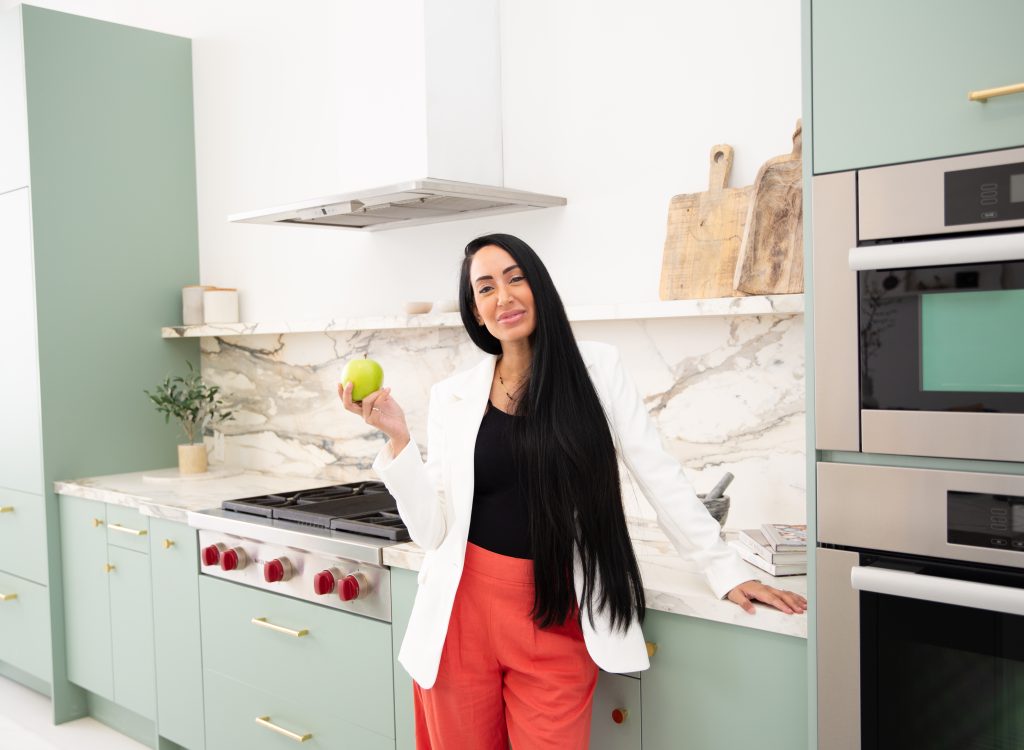 The Risks Of Juicing
With the good comes the bad and just the same as anything else, there are definitely some risks we need to consider:
As mentioned above, much of the fibre from whole fruits and vegetables has been stripped in the juicing process – almost 90% depending on the juicer! As we may already know, fibre has many health benefits. Higher consumption of fibre has been associated with lower risks of heart disease, obesity and type 2 diabetes. Soluble fibre, in particular, has been shown to improve blood sugars and cholesterol levels. Alternatively, research has shown that juicing with fruits alone actually increases risk of type 2 diabetes. Although adding fibre to juices is an option, it doesn't give the same health benefits as simply eating whole fruits and vegetables.
Antioxidants help to protect the body from disease and also slow the aging process. Along with fibre, many antioxidants bound to plant-based fibres are also lost during the extraction process.
Juicing tends to leave people more hungry as compared to eating an equivalent amount of whole fruits and vegetables. This can lead to changes in mood, energy levels and overeating.
Juice diets are likely to lead to nutrient deficiencies in the long term, as juices lack many important nutrients such as protein for your muscles and healthy fats for energy levels, hormone balance and heart health. This is why juicing on its own shouldn't replace all meals.
Regularly consuming large amounts of fruit juices have been associated with an increased risk of metabolic syndrome and even obesity.
Research has shown that for individuals with kidney issues, drinking large quantities of juices rich in oxalate (a naturally-occurring compound in plants) has been linked to kidney failure.
More extreme juice diets that only allow individuals to consume juices and no solid foods are associated with negative side effects, including diarrhea, nausea, dizziness, and fatigue.
Certain juices such as grapefruit, orange, apple, and cranberry juices have all been shown to interfere with certain medications. For example, grapefruit juice can decrease the effectiveness of blood pressure medications.
Finally, there is also no evidence that juicing is necessary to cleanse our bodies since kidneys and livers (our detox organs) are working hard to do this naturally.
Does Juicing Help With Healthy Weight Loss?
The consensus that many people share is that juicing is an effective strategy for weight loss. On a typical juice-only diet, the average amount of calories consumed is anywhere between 500-1000 calories per day. No wonder people have the potential of losing significant amounts of weight in short periods of time! Here's the problem though. Following a severely low-calorie diet like juicing isn't very sustainable for more than a few days (if that!) and, moreover, staying in a severe calorie deficit for longer periods of time can slow down your metabolism by nearly 40%!
Also, much of the weight that is lost is muscle mass which can be difficult to rebuild. So, while juicing can help you lose weight, people are rarely successful at keeping it off. This is mainly because following a restrictive diet which eliminates major food groups like proteins and fats is really challenging long term, can have negative health effects, and usually results in regaining the weight once we start eating "normal" meals again. A more balanced eating plan that incorporates all food groups in proper proportions and combinations can help reduce muscle loss while addressing weight loss in a healthy and sustainable way.
How To Incorporate Juicing In A Healthy Way?
If juicing is something you'd like to try, here are a few tips on how to add it to your day in the safest way:
Consider blending your whole fruits and vegetables in a blender instead of juicing. Juices made from blending the edible parts of fruits and vegetables contain more antioxidants and fibre necessary for health and for keeping you full! If you find the finished product to be a bit too thick to drink, try adding a little bit of water at a time to reach a consistency that works best for you. You can also freeze the blended mixture and create healthy popsicles – yum!
If you are making your juice at home, make only as much juice as you can drink at once. Harmful bacteria can grow quickly in freshly squeezed juice. If you buy commercially produced fresh juice, choose a pasteurized product.
Finally, try replacing only one meal with juice while ensuring your other two meals are made of nutritious whole foods including proteins, vegetables, carbohydrates and healthy fats.
Want to discover how to incorporate juicing into a healthy Weight Loss journey? Learn more about our services for sustainable Weight Loss and book your Initial Assessment.