Author: Lisa Spriet, Registered Dietitian
So, you've decided to lose weight, and for good this time!
Perhaps you've tried some programs or "diets" in the past, on your own or with guidance. Perhaps this is your first time needing to lose unwanted weight.
No matter where you are in your weight loss journey, there seem to be endless options when considering what program to do. A Keto diet, working with a personal trainer, to using an app, to seeking medical procedures, there are a lot of options!
So how does one decide on a program? What should you be looking for in a weight loss program?
Before you read this blog, full disclosure: we have a weight loss program at NutriProCan. Our program is something that we've perfected over the years, having worked with thousands of clients on weight loss. With our program, we have included, and successfully used, the key areas mentioned below.
Dietitian's Top Tips: What To Look For In A Weight Loss Program
1. FOLLOWS A CLIENT-CENTERED APPROACH
We are all unique and although 'weight loss' may be a common goal, everyone's reasons are different. From the very beginning, the program should understand and incorporate your specific goals and your reasons. Why? Knowing your 'why' is important for long term behaviour change and success. It makes this journey so personal that you are more likely to stick with it.
Additionally, if your 'why' includes such things as reducing diabetes risk or lowering cholesterol, the program should be customized to help you both lose weight and address those goals.
Client-centered also means that your exact weight loss goal should be personalized. Instead of slotting you into a BMI (body mass index) category (i.e. you're this tall so should weigh this much), the goal should be set based on how much weight you want to lose, and perhaps talk about inches or dress/pant sizes or body fat goals.
Example: If you are looking to lose weight to help in controlling blood sugar levels, the amount of weight you may need to lose could be very different than if you want to fit into a certain dress or suit for an upcoming wedding.
Lastly, client-centred also means that it takes into account your likes and dislikes and dietary restrictions. In nutrition, there are always alternatives, so whether it's swapping broccoli for cabbage due to preference, or finding vegan protein sources, the nutrition recommendations should be centered around your preferences.
2. OFFERS CONTINUED COACHING ON BEHAVIOUR CHANGE
If you are looking to lose weight and maintain the weight loss, behaviour change coaching is an absolute must. A 'diet' only lasts so long, while behaviour change coaching turns a 'diet' into personalized and maintainable habits. Behaviour change coaching includes things like overcoming barriers (for example lack of time, getting bored of foods), meal planning and prepping, and choosing foods in social situations, as well as overcoming the dreaded emotional eating trap. Behaviour change takes continual coaching; there is no handout or meal plan for behaviour change!
3. DOESN'T PROMISE LOSING 'X' AMOUNT OF WEIGHT IN A SPECIFIED TIME
While it is very beneficial to set weight loss goals and time frames, they need to be reasonable and in some cases flexible. Having too much pressure to lose a specific amount of weight in a short time period can lead to feelings of failure, and usually then giving up on weight loss. Additionally, rapid weight loss is neither healthy nor maintainable.

What is a safe weight loss goal? Check out our weight loss FAQ here: https://nutriprocan.ca/how-much-weight-can-i-lose-in-a-month-2/
4. DOESN'T CUT OUT SPECIFIC FOOD GROUPS
Research has shown this time and time again: a variety of foods are needed for both overall health and maintainable weight loss. Perhaps you have had some success in the past from 'cutting out carbs' or 'going vegan for weight loss' but ask yourself: Were you able to maintain it? And how did you feel?

Having specified serving sizes of food groups, specific to you, is an integral part of a safe and effective weight loss program. Research and our experience support that cutting out specific food groups does not help in achieving weight loss goals, is not healthy long term and is not maintainable. What does help? Having a diverse diet based upon eating adequate fibre from vegetables and whole grains, as well as good sources of protein. It's about what to include more of, not what foods to eliminate.
5. FOCUSES ON WHOLE, MOSTLY HOMEMADE FOODS
We all eat out, or order in, from time to time, but research supports that a whole foods, minimally processed diet is effective for weight loss and is essential for long-term health. The weight loss program you choose should focus on empowering you to plan, prep and consume mostly homemade food. Note that I say MOSTLY, if eating out is something that is part of your life, the weight loss program should address healthy options for eating out as well.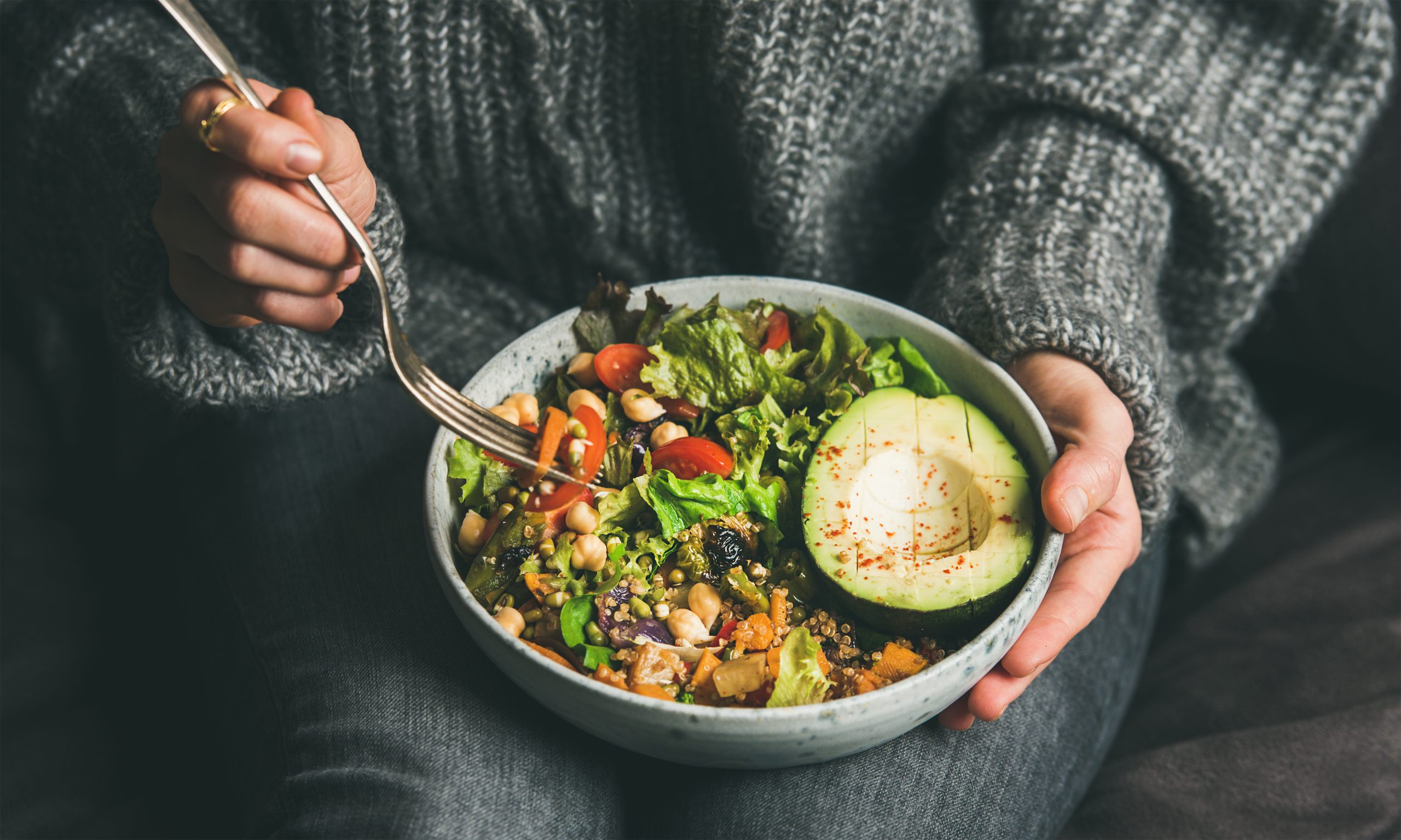 6. DOESN'T REQUIRE A HUGE SUPPLEMENT REGIME OR FOR YOU TO BUY AND EAT ONLY THEIR MEALS
Supplements have a time and place, but the wealth of research in the area of weight loss and supplements generally shows that there is no supplement that can be solely responsible for weight loss. Additionally, some weight loss programs mandate specific vitamin supplements because the diet is so restricted and supplements would be your only way of reaching your nutrition needs. This should be a huge red flag!
While prepared meals can help in a pinch, ask yourself: do you want to be eating meals out of a box for the rest of your life? If the answer is no, then why develop a diet and eating habits that are totally reliant on these foods?
7. INCORPORATES WEIGHT MAINTENANCE
Why should maintenance matter when looking to lose weight? Because you don't want to repeat the process again! Not only is the diet roller coaster (repeatedly losing and gaining weight) unhealthy and exhausting both mentally and physically, it can be expensive! Find a weight loss program that not only helps you lose the weight but also focuses on how you will maintain your healthy habits and weight loss in the future. We recommend our weight loss clients attend a check-in session quarterly with their dedicated dietitian after they achieve their goal.
We hope this blog helps you sort through potential weight loss programs to find the one that is right for you.
We offer free 15-minute consultations with our dietitians to help answer your questions, something we think all weight loss programs should include! In case you are looking to speak with someone about weight loss programs, here are some questions to consider.
Cheat Sheet: 7 Questions To Ask When Looking Into Weight Loss Programs
What are the weight loss "promises" and past client results?
Will I have a dedicated coach? Do I always see the same person?
If so, how often do we meet and what support is offered outside of our meetings?
Do I have to buy any special meals or supplements?
What are the costs and payment options? Do I get receipts that I can claim under my workplace health benefits?
Does the program also offer education on other health goals of mine, such as physical activity, reducing certain medications and diabetes prevention? If there is a coach, are they knowledgeable in these areas?
What happens after I lose the weight? Am I on my own or are their options for continued support?
Interested In Learning More About NutriProCan's Proven Program?
Our program is designed to be easy to follow and there is no calorie counting or limiting of food groups with our flexible meal plans. Take the first step and download the program overview below!