By: Lisa Spriet, RD
Do any of these statements sound familiar?
'My friend and I both went on the same diet. He/she lost 20 lbs. I lost nothing.'
'I tried a low-fat diet and it DID NOT work for me.'
'I can work my butt off at the gym, but it doesn't seem to make a difference in my weight.'
'As long as I was running, I was able to eat almost anything and keep the weight off.'
'I just can't be around sweets. Sugar is my weakness and once I have something sweet, I just want more, and more, and more…'
As dietitians, we hear these statements all the time (as well as speak them sometimes ourselves).
Are these just excuses, or things we tell ourselves, or is there an actual reason why we feel this way about food and weight loss?
Well, some of these experiences are very true and part of the reason may be due to genetic differences that influence how our bodies respond to food.
Just as our genes play a major role in eye colour, they play a major role in how we metabolize components of what we eat and drink, as well as hunger levels and eating habits.
How Your DNA Plays a Role In Weight Loss
Yes, we are all human and there are some basic foundations to weight loss that all of our bodies adhere to, we actually have slight genetic (DNA) differences that may influence what approach to weight loss works best.
What are these differences and how do they affect which approach to weight loss is best for you? Here are a few:
DNA-based differences in hunger levels
DNA-based differences in response to physical activity
DNA-based differences in calorie needs
DNA-based differences in response to different macronutrients
Let's take a deeper dive.
1) DNA-based Weight Loss Differences In Hunger Levels And Appetite
Hunger is very complex, involving our psychology, nervous system, hormone levels and digestion of nutrients.
Some people have higher hunger rates and are more likely to become hungry between meals, and much of this involves differences in our DNA. In the clinic, we often refer to this genetic type as the 'snacker' and then help clients plan for appropriate and healthy snacks between meals.
For those who do not have this genetic type, often snacks just lead to overall increased caloric intake and focusing on just meals can help with weight loss.
Second, a genetic sweet tooth is real! Some people have a genetic variant that causes them to crave sweets and often for these people, sugar can have an almost additive quality, such that if they have some, they need to have more. For those with a genetic sweet tooth we work on one of two approaches: have healthier sweet options in moderation (fruit at snacks, dark chocolate for example) or if that leads to more cravings, cut out sweets (with coaching from their dietitian of course).
Another example of genetic differences in hunger and appetite are differences in taste perception. For example, some people are not as good, genetically, at tasting fat in food and tend to have to add more fat to foods to get the same satisfaction. For these people, being extra conscious of how much fat they are eating may help with controlling body weight.
2) DNA-based Weight Loss Differences In Response To Physical Activity
This brings us to the often argued 'exercise versus diet' approach to weight loss. When we look at the science, most research points towards nutrition as playing a larger role in weight loss. However, while this is very true for 70% of the population, 3 in 10 people may actually experience greater weight loss with more physical activity. Nutrition and overall calorie intake are important no matter your genetic type, but some people can step up their physical activity and see increased weight loss, while for others it may not help, and may even cause increased hunger levels. Physical activity is good for many other reasons and even if you are not a 'responder' in terms of weight loss, stay active.
3) DNA-based Weight Loss Differences In Calorie Needs
Calorie needs for weight loss depend on many things, include your biological sex and age, physical activity levels, and more, but genetics also play a key role in how many calories you should eat for weight loss.
Our mitochondria, which are responsible for creating energy in our cells, can actually modify how efficient they are, burning more or less calories depending on how much energy you're eating. For some people, they have very efficient mitochondria, and when energy intake decreases, such as when we are trying to lose weight, their mitochondria become more efficient, meaning that you actually burn less energy. For people with these 'efficient mitochondria' they have to reduce calories more than other people to see weight loss.
4) DNA-based Weight Loss Differences In Response To Macros (fat, carbohydrates and protein)
Paleo, keto, low-fat, vegan, low-carbohydrate, high protein… which 'diet' should you be on for weight loss? The answer may be in your DNA!
There are genetic differences in how people respond to different types and amounts of protein, fat and carbohydrates. For example, about 1 in 5 people will respond to a higher protein diet, where only about 1 in 10 people respond to a lower fat diet. And type of fat may matter too. For some people, they should actually be on a higher monounsaturated fat diet for weight loss and the amount of saturated fat in a diet may play a role for some people more than others.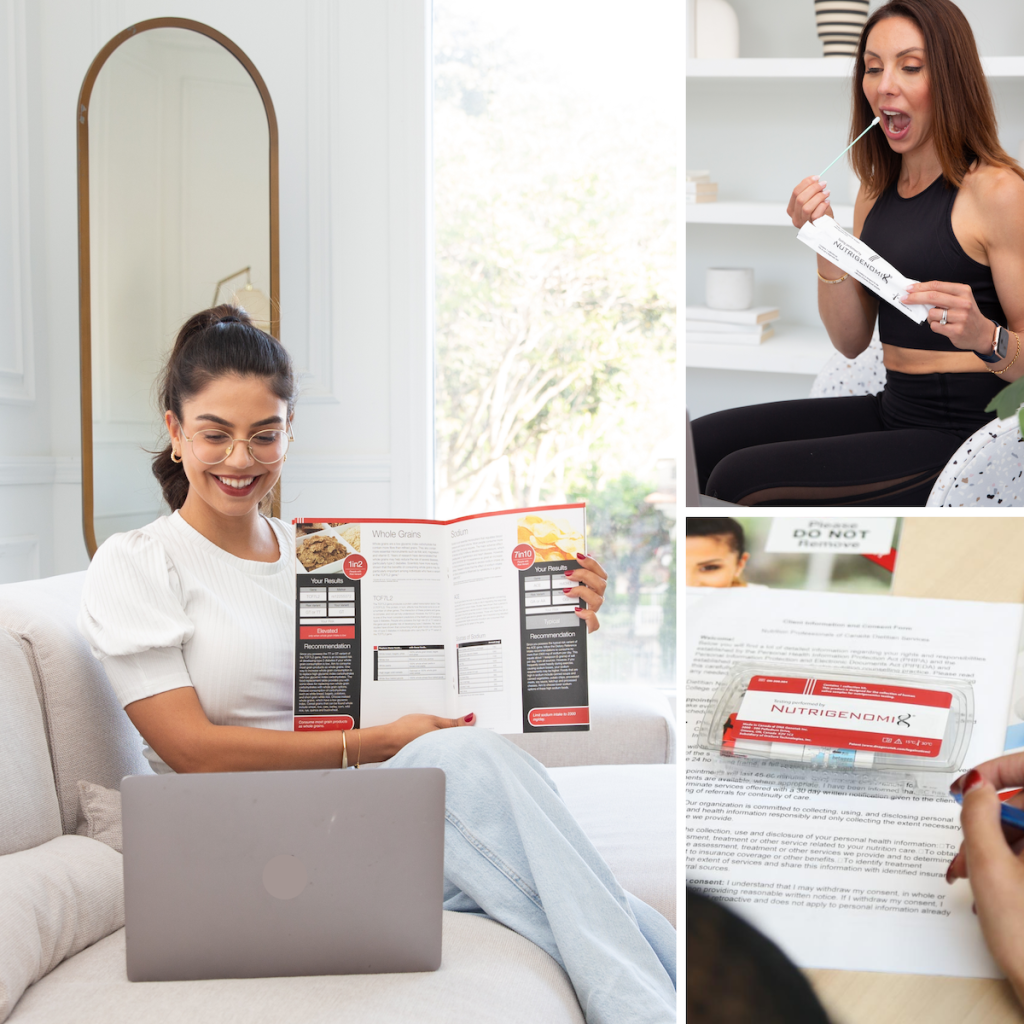 When it comes to weight loss and overall health, there are a few ground rules that don't differ from person to person.
Universal Weight Loss Ground Rules:
Behaviour change really matters. For long term results, we have to make long term changes to how we eat, and this takes more than just a 'diet' including working on things like emotional eating, food skills, and prep and planning. Choose a weight loss approach that works on behaviour change.
There is no quick fix. Put better, there MAY be a 'quick fix' such as fad diets, cleanses and very restrictive diets, but they both work quickly and fail quickly. Choose a weight loss approach that is maintainable for you.
Essential nutrients are essential. No matter what your genetics are, you are still human and carbohydrates, proteins, fats and vitamins and minerals are essential. Cutting out complete food groups has long-term health risks and no amount of weight loss is worth losing your health. Choose a weight loss approach that still allows for balance and a variety of foods.
What Dietary Approach Is Best For Your Weight Loss?
Dietitians help guide you through various, healthy approaches to weight loss based on your lifestyle, health, and weight loss goals.
At NutriProCan, we often use Nutrigenomix testing to complement our weight loss program for those who want to take a personalized DNA-based approach. While you will see great results with our Signature Weight Loss Program, this science-based approach can help further improve your results and your health.
Order Online!
The DNA Test For Health & Fitness will provide you with answers to what may have been hindering your weight loss journey. It is also a great resource for planning how you can best optimize your weight management. Your report will cover a total of 70 markers with valuable insights beyond weight management.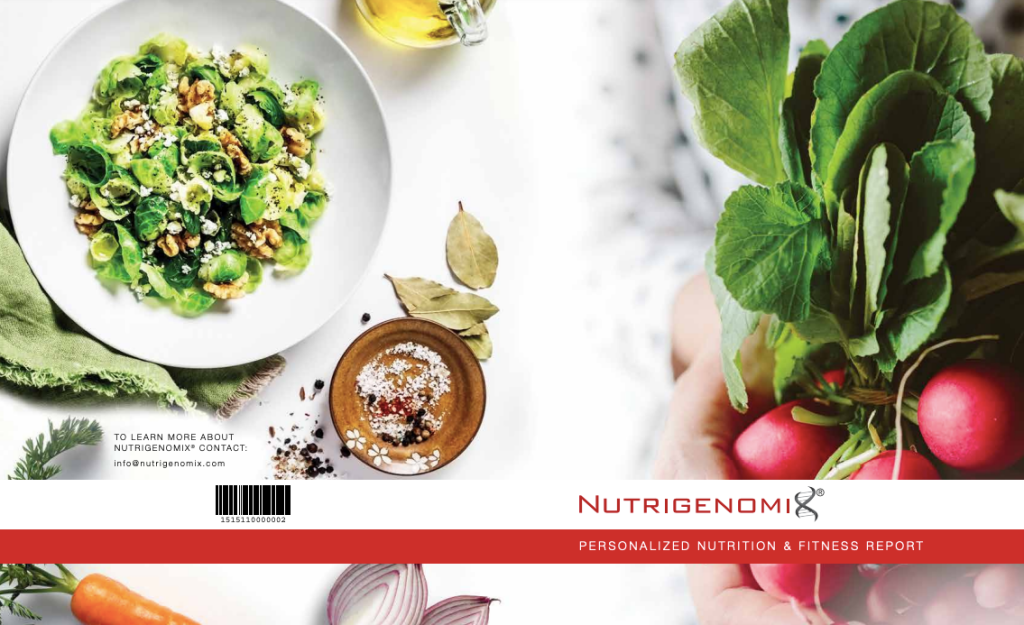 Or, Would You Like To See A Sample DNA Test Report First?